Our Approach to Sex Chat
Through trial and error, we have finally figured out what most people desire; sex. Sex sells and it always will because it's a need that we have as humans. However, society still sets odd boundaries and makes sex topics taboo to talk about. This is why we feel it's important to bring you an environment where you can express your sexuality in a guilt-free environment and without any limitations.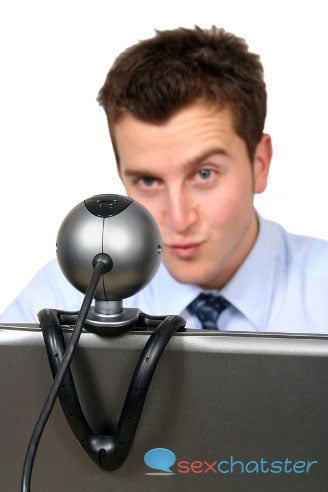 As a small team of motivated workers, we built Sexchatster from the ground up. We've researched what would be the most appealing to our visitors as far as features are concerned, we spent long nights coding our own features and we even put lots of effort into the design layout of our site so that everything could be easily available to you.
Brainstorming ideas on how to make Sexchatster the best sex cam site on the internet became our thing. Every day, our entire team sat down and brainstormed ideas until we finally all agreed upon the features. As a team, we came to the conclusion that we need some random cam integration like our sex chat feature, but we also thought it would be a good idea to add group video chat features as well.
As our ideas became a reality, we knew this site would be a winner. However, a win for us isn't necessarily the same thing as a win for another person. You see, we didn't launch Sexchatster for the money; we did it for the people. All of the members on our team have had to live with the boundaries of society as far as sex is concerned. One of our workers is a sex addict, another is a gay male and we even have a lesbian on board.
By creating a guilt-free environment where sex is open and free, we knew that we would be offering the world a way to escape from reality. You no longer need to be afraid to ask a complete stranger to take their clothes off. You no longer have to be afraid to search for another couple with your significant other in order to have some fun as a group. Sexchatster is an open and free environment where you can explore your sexuality, where you can get off with complete strangers with no strings attached and were you can attempt things like you never would in real life.
Furthermore, our team of workers thought it would be essential to add simplicity. When someone wants to get off, they normally don't want to spend hours trying to figure out how a website works. That's why we made every single one of our features easy to use and simple to understand. We even went one step further and detailed how each features works directly from each feature's web page. So if you want to live free, if you want to experience sexual horizons like never before and if you simply want to have virtual sex, try our sex cams; you'll fall in love with having virtual sex!